Welcome to the Website of Author Lisa Kessler
Hunter's Moon
Sasha's future was stolen from her the moment she was bitten. Now she's on the run from the Nero Organization that transformed her from a human detective into a shape shifting jaguar assassin.


Moonlight
When Adam finds his mate, she's a jaguar – mortal enemy of the werewolf Pack. She's also the key Nero's top secret breeding experiment… and they will do anything to get her back.


Blood Moon
One bite can change you.
And one kiss can change your destiny...
Nadya has been handed a death sentence. Gareth told himself he couldn't get involved. One kiss changes everything.


Night Angel
As an ancient enemy emerges and threatens Juliana's safety, Colin will need to learn her secret to overcome his wounds, and regain his strength. But falling for a mortal could be the greatest risk of all...


The Night Series
'Kessler's Night Series brings new life to the vampire genre. Move over vampires, the Night Walkers have come to town.' - RhiReading Reviews



Beg Me to Slay
Tegan Ashton was attacked. Determined never to be a victim again, she devotes her life to martial arts and self-defense. When her assailant returns to finish what he started, only one person can help her...


He gave up his soul for a second chance to love her...
Night Walker: Night Series Book 1
2012 Book Seller's Best Double Finalist
Best Paranormal & Best First Book

San Diego Book Award Winner
Best Fantasy-Scifi-Horror

"Hot romance and cool characters make Night Walker an all-night read." Kelley Armstrong, #1 NYT Best-Selling Author

"A stellar first novel with heart-stopping suspense and a hero to die for." Angie Fox, NYT Bestselling author of THE LAST OF THE DEMON SLAYERS
About Lisa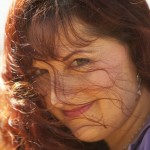 Lisa Kessler is an award winning author of dark paranormal fiction. Her debut novel, Night Walker, won a San Diego Book Award for Best Published Fantasy-Sci-fi-Horror as well as the Romance Through the Ages Award for Best Paranormal and Best First Book.
Her short stories have been published in print anthologies and magazines, and her vampire story, Immortal Beloved, was a finalist for a Bram Stoker award.
When she's not writing, Lisa is a professional vocalist, performing with the San Diego Opera as well as other musical theater companies in San Diego. You can learn more at http://Lisa-Kessler.com
She loves hearing from readers - LdyDisney@aol.com
Hi everyone! I'm so excited to kick off 2018 with a new book release! YAY! I've got a rafflecopter giveaway running for a month too, so
Read More