2012 San Diego Book Award Winner Best Published Fantasy-SciFi-Horror
2012 Romance Through the Ages Winner Best Paranormal and Best First Book
2012 "Book Seller's Best" Double Finalist for Best Paranormal Romance and Best First Book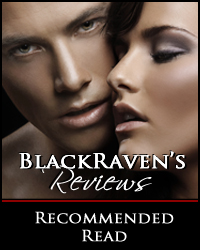 Description:
He gave up his soul for a second chance to love her…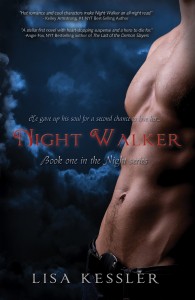 Two and a half centuries ago, Calisto Terana lost everything when a zealous priest murdered the woman he loved. Now, desperate for another chance to love her, he wants redemption for the mistake that cost her life.
She's haunted by dreams of her own death…
After catching her fiance with another woman, Kate Bradley returns to San Diego to clear her head. The last thing she needs is romance, but after meeting Calisto she's drawn to him in ways she doesn't understand.
They've waited in the shadows for centuries…
Calisto has no doubt Kate is the reincarnation of his lost love, but the Fraternidad Del Fuego Santo has a new watcher with dark ambitions of his own. As old enemies re-emerge and a new threat arises, the betrayal that enslaved Calisto to the night might destroy the only woman he's ever loved again.
Genre: Paranormal Romance
Length: 352 pages
Release Date: May 2012
ePub ISBN: 978-1-62061-228-6
Print ISBN: 978-1-62061-231-6
Where to Buy:
Reviews:
"Hot romance and cool characters make Night Walker an all-night read." – Kelley Armstrong, #1 NYT Best-Selling Author

A stellar first novel with heart-stopping suspense and a hero to die for. — Angie Fox, New York Times bestselling author THE LAST OF THE DEMON SLAYERS 

"Readers will sigh in dreamy acceptance of a love that never dies…" — RT Book Reviews

"Haunting and beautiful." – Fresh Fiction Book Reviews

"An endless love story with a paranormal twist." – The Romance Reviews

Top Pick – Lisa Kessler has now officially been added to my authors-to-watch list. After reading this captivating tale of love, lies, betrayal, and redemption, I am hard pressed to find things I didn't like. – Night Owl Book Reviews

Night Walkers, rogue monks in a secret Brotherhood, a megalomaniac monk and a love that spans centuries make for a great sensual paranormal romance in this first of Kessler's new The Night series. – Bitten By Paranormal Romance

The characters were very relateable and I found myself investing in them as the story went. The plot and pace kept me glued to the book. With twist and turns, Ups and downs, I couldn't stop. My Rating 5 stars!! – – Were Vamp Romance Reviews

I absolutely loved this different approach to the vamp genre… It is quite addictive. I sat and read it in one sitting much to the suffering of everything around me. It was one of those books that holds you hostage!! I hope y'all enjoy this one as much as I have!! – Guilty Pleasures Book Reviews

Night Walker is an entertaining read that will take you through a myriad of emotions that range from joy, to sorrow, to everlasting love. 5 Ravens & Recommended Read — BlackRaven Reviews

Lisa reads an excerpt from Night Walker on Other Worlds of Romance blogtalk radio

You can add Night Walker to your "to read" list on Goodreads here… http://www.goodreads.com/book/show/11557788-night-walker

If you're interested in learning more about my Night Walker world, you can find pictures of the real Mission De Alcala from the book and more here…  http://lisakessler.wordpress.com/night-walker-progress/night-walker-book-one-of-the-night-series/

Lisa Being interviewed about the Night Series at the RT Booklovers Conference

Thanks for all your support!