Hi everyone *blowing the cobwebs off my blog*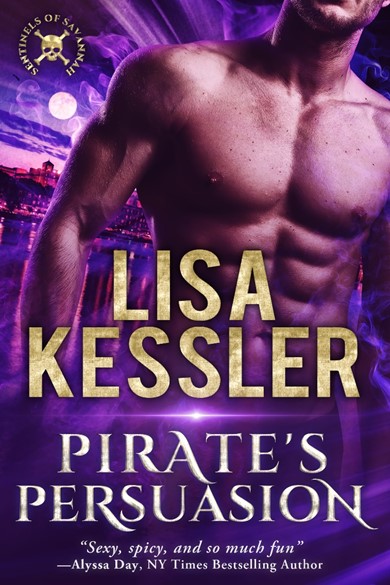 I finally turned in PIRATE'S PERSUASION to my editor tonight and it occurred to me that if you don't follow me on Facebook, you might be wondering why I haven't had a new release since April, and why I won't have one until February of 2020.

I've had bad years before, we all have, right? It's part of this "being human" thing. Life is a series of cycles and sometimes we're up, but inevitably at some points we're down.

Well 2019 has been my lowest, but I've also learned a lot.

The health issue actually started in 2018 in September. I was 49 and that perimenopause thing was starting to kick in. Only for me, it manifested in an angry uterus that was trying to kill me. The OB/gyn could not get it to stop bleeding. I just wanted it out, but by the time she agreed with me, I was too anemic for surgery. In fact, I went to the ER 4 times for hemorrhaging, and by May of 2019 I was so anemic, I was sleeping up to 15 hours a day.
I also found myself in a constant state of anxiety, mentally talking myself off a cliff 24/7. It was exhausting and draining and scary.

I finally told the doctor I couldn't function anymore, and I ended up being diagnosed with generalized anxiety disorder. It turned my world upside down. Yikes. Things that I loved like writing and singing, I began to dread. My writing process of asking "what if" and wondering "how can I make things worse for the characters" ended up triggering my anxiety. I was frustrated, sad, and terrified I was losing my identity. Who was I without stories and music?

Through all this, my mom was always there, cheering me on, consoling me, and listening, all while she was battling Stage 4 lung cancer. Let me tell you, my mom lived every day and enjoyed life enough to keep fighting for more time. During those three months, May, June and July, we both rallied each other, and I knew the chemo was starting to suck some of the joy out of her life, but we were both hoping for another upswing or another new treatment.

On July 30th, I finally had surgery, on August 9th, I turned 50, and on August 13th my mom and I told each other we loved each other for the last time. I lost her 90 minutes later.

To have all these things happen at once broke me on more levels than I can articulate.

*deep breath*

My favorite movie is Rocky. The core message of not needing to win, just going the distance was enough, has always spoken to me. And when the last movie, Rocky Balboa, came out, he tells his son, "It's not how hard you hit, it's how hard you can get hit and keep moving forward…"

So I just kept showing up at the keyboard. Some days I could only edit. Some days I just cried. But every few days, I could write a page, so I did.

And tonight, I finally sent that book to my editor. I'm crying all over again. There were so many days I wasn't sure I'd ever finish, or even write another book again… But then I would remember I'm my Mom's daughter, and we fight.

I fought tooth and nail to finish this book, and it breaks my heart that this will be the first of my books that my mom will never read. But I know she's proud of me.

If you're still reading this, thanks SO much for reading my books and for being so patient for the next books to come out. I love you for all your support. I couldn't do this without you.

I wrote a memorial for my mom for her celebration of life, and I'm posting it below if you're curious. She was one in a million and I miss her everyday.

And through all this, I'm still standing, and I'll keep fighting. And writing…

Lisa

Ally Webb Benbrook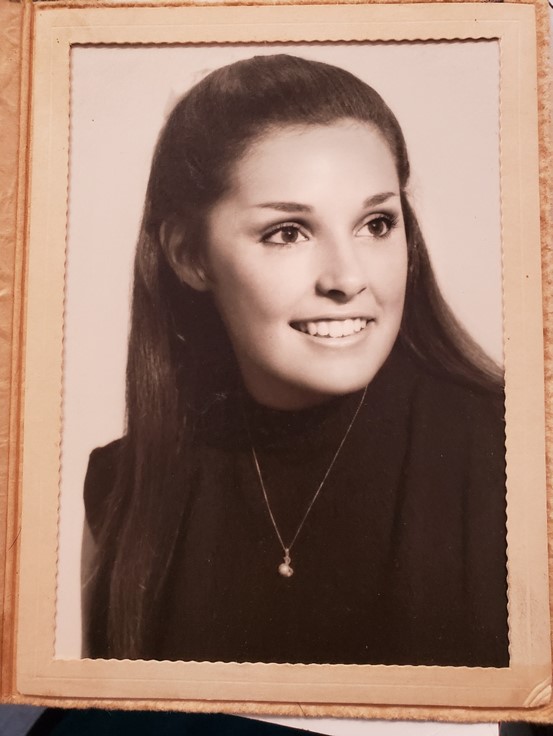 (October 1, 1951 – August 13, 2019)

I came into her life when she was only 17. I can vividly remember when I turned 17, still in high school, and thinking, there is NO way I could raise a baby right now! But from the day my mom found out she was pregnant, she never looked back or second guessed her choices, and as early as I can remember, that's how she always lived her life.

My mom was, ugh, I still hate talking about her in the past tense. But my mom was honestly the bravest and most determined person I've ever known. From the time I was a little girl, people would see us together and ask if we were sisters, and when my mom corrected them, there was always this look from people. I didn't understand it when I was small, but it was always followed by some version of "Oh she must've been a surprise" or "Had a little accident, huh?"

Her answer was always a firm, "No mistake. Lisa is the best thing that ever happened to me." How lucky was I?

So she took on motherhood at an early age and never once made me feel like she had missed out on anything. In fact, she always made me feel like it was us against the world.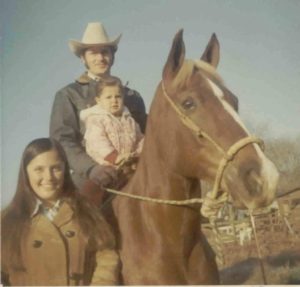 But years before I came into the picture, my mom's first love was horses, and that love carried through her entire life. Shortly after I was born, my Mom somehow convinced my Dad to take a job with her on a working cattle ranch in northern California. They herded cattle for a living. My Mom got to ride her horse every day. Her first dream was achieved.

Eventually Webb Textiles, our family window shade business, lured her back down to southern California, and my mom jumped into the manufacturing business with both feet.

Over the years, she told me that once she made a decision, it was final. She never wasted time or energy second guessing herself. Regrets were wasted energy. I don't think she ever realized how badass and fearless that was. Over the years, my mom completely reinvented herself multiple times, like opening a new chapter and a new life, and she never seemed to be afraid. She took risks and dove in without fear of failing, because with my mom, that wasn't an option, or at least she didn't see it that way.

While working full time in the family window shade business, and mothering full time, she also founded a new Morgan Horse stable and started her own graphic design business way before the digital age of photoshop. When she opened GraphicAlly, she took classes, bought equipment, and her built her business like the professional she always was. She made logos, letterhead, and forms for businesses all around the country. She always had natural instincts with design that couldn't be taught.

And then cancer paid us a visit for the first time.

I was 12 and terrified. I barely remember her telling me about the treatment plan, just that horrible word. Cancer.

My mom was only 30 years old then. They told her they'd have to do surgery. She'd lose half her tongue and need to relearn to talk and eat. Can you imagine?

And instead of curling into a ball of despair, my mom starting setting long term goals. She promised me, and herself, that she would see me go to the prom someday, and get married. She wasn't going anywhere. Not yet.

And her short term goal?

She was going to eat crab on her birthday! The doctor didn't think there would be any way she'd be eating solid food by October, but he didn't know her very well.

I can remember all the speech therapy appointments and her practicing. Shortly before her cancer diagnosis, her quarter horse mare, Sabrina aka Maresy, had given birth to a colt she named Doodleysquat. We called him doodles for short.

After her surgery, that was almost impossible for her to say, but she'd try over and over until we were both laughing so hard we cried. She'd roll her eyes and lament – Why did I name him that???

And just so you know… She DID in fact have King Crab on her birthday.

But sadly cancer wasn't finished. It came back in her neck a little over a year later. This was 1980's cancer treatment. The chemo made her so sick she couldn't eat, and then they radiated the area so intensely that she had radiation burns on her neck for the rest of her life.

I had just started high school, and I was so scared that this time I was really going to lose my mom. She beat cancer once, but twice? Did anyone live through it twice? She was my world and my everything. To say I was terrified is a huge understatement.

But again, she fought. Cancer didn't stand a chance.

My Mom went on to run the family business, open a distillery with Mike, show her dogs in rally competitions, win a World Championship with her horse, Eclipse, and become an internationally honored watercolor artist when her paintings were juried into shows all over the country and across the ocean in China.

Wow, right?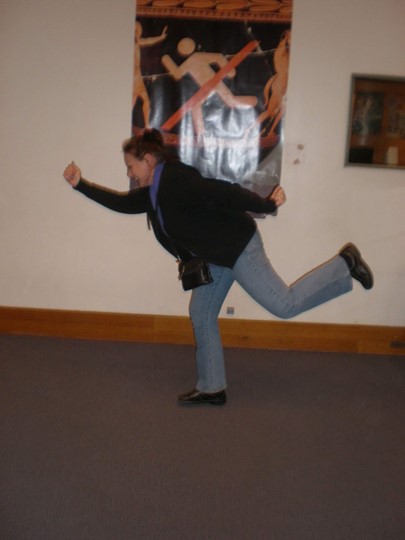 My Mom not only saw me go to prom, but she made my wedding dress herself, and watched her two grandchildren grow up. She got to see her grandson sing in the cathedral at Notre Dame, and watch her granddaughter compete on a National stage with her precision figure skating team. She cheered me on when my first book was published and read every single one when they came out.

On my 50th birthday she sent me a text saying "OMG you're so old!"

And then like some strange nightmare I can't wake up from, 4 days later, my mom was gone. I still can't believe it.

See, cancer came back into our lives again. This time in the version of stage 4 lung cancer. She never smoked. I remember taking her to UCSD for a second opinion, and before the doctor came into the room, my mom asked me if I was up for this. She knew we were going to hear that word "terminal". I told her we'd do this together.

And we did. Although we knew that eventually we weren't going to get a happy ending to this story, my mom was still unstoppable.

She came up with this motto: Cancer may kill me, but I won't let it ruin my life.

And she lived that motto until the very end. She opened Oakhurst Spirits with Mike which included her own art gallery. She loved traveling with him, taking two trips to New York, adventures in their motorhome, and Jeep rides around Yosemite.

I sat with her through medical appointments that would have terrified me. But she did whatever was necessary to keep buying time.

My mom was also funny. I'll never forget walking around the Louvre in Paris with her, and seeing these very graphic, no running signs. She got in front of one and matched the running pose like the rebel she always was so we could take a picture! And her sense of humor never failed her. After getting her brain radiated she came out, rang that bell, and then told me how she was counting how many times the machine zapped her and thinking "This is a cool medical procedure most people will never get to experience!"

For the first year of treatments, she flew to San Diego once a month to visit UCSD, and I'd have a whirlwind day of racing her to labs, doctor appointments, and then back to the airport for her evening flight home. Every time, she'd find a way to throw in "At least I get to see you more often now!" And during the stop and go traffic back to the airport, she'd remind me "There's no guarantee cancer will kill me. I could get hit by a bus!"

Yikes! Not while I'm driving!

I still can't get over how strong she was, knowing that eventually we'd never get the outcome we wanted. She laughed and loved and lived, every single day.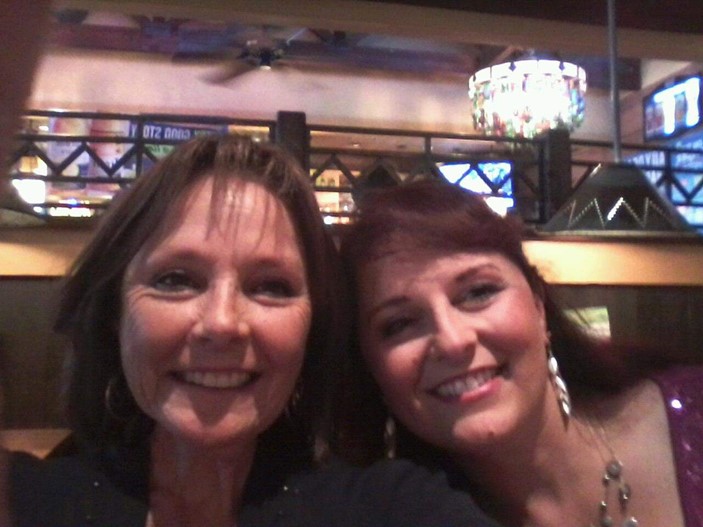 I won't keep you here all night, but my Mom was funny and brave and one of a kind. And since she's probably here listening, I wrote a little note just for her.

To the world's best mom:

You lived so much of your life on borrowed time, told by doctors your life would be short.

But you had other plans. You took their warnings and made it a mantra to live every single day and make every moment matter. You took risks, embraced new challenges, and reinvented yourself over and over.

You raised me to believe I could do anything. Be anything. And those were never empty words. You led by example, not just to me but to your grandchildren. How did we get so lucky?

Even when we were told there would be no winning this time, curling into a ball and giving up was never your way. You fought anyway. You refused to let cancer ruin your amazing beautiful life right up until the very end.

I'm still angry that you were taken from us too soon. You still had more to do. But I'm SO grateful for all borrowed time we got together because you were too strong to let cancer ruin your life. The world lost such a bright light when you crossed over, but you left behind an amazing legacy in your family and all the friends you touched whether it was through, horses, dogs, business, or art.

Thank you for all the love you gave so freely.

I love you always.

Lisa